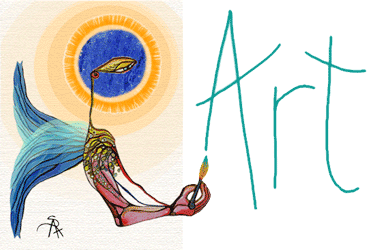 Regional Art
I find art to be an excellent resource. It not only reflects the society and environment from which it was born, but also gives an individual voice to each region. This page allows visitors to this region the opportunity to enjoy not only the beautiful nature this area has to offer, but also its unique cultural and artistic heritage.
Should you wish to include your information within this page, be it a website or simply just a gallery address, please contact me at sara@smerdon.info
I'm looking forward to hearing from you.
Art crosses over many mediums. We welcome it all.
EMILE SNELLEN VAN VOLLENHOVEN : PEACE OF ART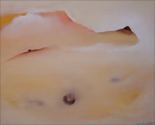 "Van Vollenhoven is not only a great artist, but also a brilliant thinker,
a philosopher with the brush. Emile's meditative journeys lead him into the Depth of Reality. He is meditating the world and materializes his thoughts within each of his excellent paintings, which are reflections about the outer and the intangible inner realms of life and existence. The ideas bringing forth his paintings seem to be drawn from that infinite Singularity we call 'Existence', from the 'Eternal Void',
Emile is able to project his mind into". ( Dr. Friedrich Demolsky, Art Consultant Sanur Bali - The Bali Sun Newspaper Bali March 2004 )



"Marco Mout has been an international media producer for 10 years.
In 1997 he took to the road on a hi-tech bicycle to tour the world; a boy's dream. During his travels he discovered his passion for sculpting wood. His voyage brought him encounters with the most outstanding woodsculptors worldwide. He worked in Tibet (Labuleng Monastery), in Florence (Italy), with mastercarvers from Maori (New Zealand) and Haida-Nation (Canada). Currently living in historic Zutphen, he owns a medieval tower (de Kruittoren) which functions as a workshop, course-centre, exhibition room and a special meditation area.
In 2003 Marco organised the widely acclaimed 'Boom in Beeld-Event', where a mere 30.000 visitors were inspired by the works of 50 professional sculptors in wood. In 2008 the second Event will be held
in the beautiful setting of Castle and Park Rosendael, close to Arnhem. On Marco Mout a book has been published by Scriptum, titled "Altijd al iets van plan? Doe het dan!", by author Robbert Coppenhagen".
More info at www.mouthout.nl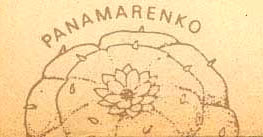 Panamarenko (Antwerp, 1940) is an exceptional and unclassifiable figure in contemporary art, who has been described as
'one of the great creators of the end of the century'.

Artist, Engineer, Poet, Physicist, Inventor and Visionary, and
has for thirthy years pursued a singular course of exploration
of space, movement, flight, energy and the force of gravity.

His work, fusing artistic and technological experiment,
takes many forms: Aeroplanes, flying carpets, cars,
flying saucers, submarines and birds. Spectacular structures
of strange beauty, both playful and inspiring.



Isabel Bouttens graduated in animation at the Royal Academy
of Fine Arts (KASK) in Ghent. Her graduation project 'Maanvis'
has screened in several international filmfestivals.
An animator, illustrator and graphic designer, she is now working
on her first professional animated short called 'Absence'.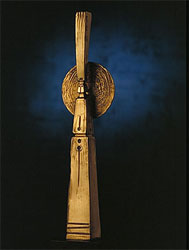 For more than forty years now, Hubert Minnebo has been active
as an independent artist. During fifteen years within this period,
he figured as a teacher of fine arts. His first individual exhibition
took place in his home town Ostend in 1958.
During his starting period, Hubert worked mainly as a painter,
but from 1965 onwards, his career moved more unequivocally
towards sculpting and designing of jewellery. In the beginning,
the materials he used were primarily aluminium and copper;
after a while he preferred to work with bronze, silver and gold.
Minnebo' s sculptures and jewellery are part of
different collections all over the world.